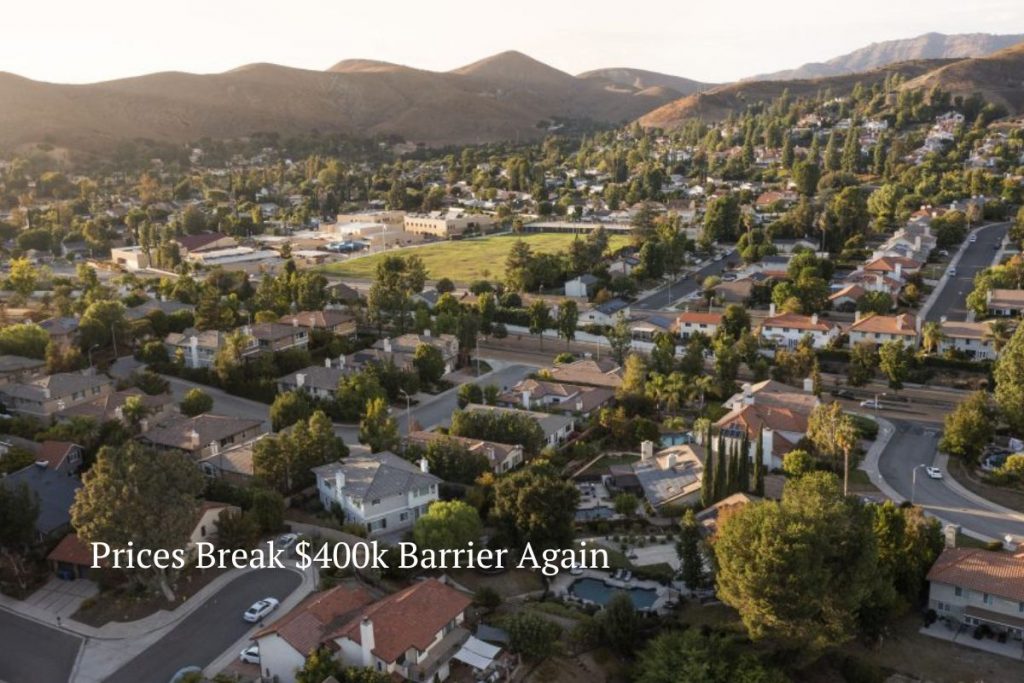 American property prices continue to defy the gravity of higher mortgage costs with values rising for a fifth consecutive month.
While sellers are staying away in historic numbers, the average price of property has increased 1.9% in the past 12 months, according to the Case-Schiller index.
The National Association of Realtors (NAR) has added further evidence to the strength of property values, stating more than half of all metro areas across America experienced price rises in July.
The positive trends for owners comes as buyers face higher interest rates. A national survey by finance website Bankrate found the interest rate on a 30-year loan was 7.42% in early September: the highest for 23 years.
The sale of homes is sliding in response to the interest rate. NAR says deals fell 2.2% in July, which was 16% down on the corresponding period in 2022.
The median sale price for existing homes is now $406,700; the highest July result ever and only the fourth time a monthly median has broken the $400k barrier.
The current situation can be frustrating for buyers and upgraders alike but these suggestions may help you on your property journey.
Be patient
Buyers should maintain faith. Despite the challenging data, there are still more than 1 million homes on the market at any one time. Maintain diligence and stay in touch with your agent.
Seller strategy
The reluctance to reorganize loans with rates hovering around 7% is understandable. America's inflation rate is among the best in the world right now, having fallen to 3.3% from 9.1% in the post-Covid spike. The situation will ease. Nevertheless it makes sense to maintain the belief that you should only move when your personal circumstances allow it.
Seek out bargains
Some homes are being sold by owners under stress. These might include deceased estates or properties on the market because of a divorce, or another personal circumstance. So, whether upgrading or buying your first home, you may find the right property at any time.
Nothing lasts forever
The current market mood will pass. Pundits say we'll see mortgage costs falling in 2024. So, if you're keen to make a move or a purchase now, there's light at the end of the tunnel. Buying and selling now could be a really smart decision, if you can get through the current period of high interest rates.